Committee Update
Over the last few months the Sexuality and Gender Inclusivity and Diversity Committee has been working with several teams across the organisation.
We have received sixteen referrals from staff who want to learn more about how to better support our LGBTQI+ young people, their teams, families and Foster Carers.
Referrals have been received from Northern NSW, VIC, and Newcastle and we have provided support and advice, referrals to external groups and services and access to resources.
We love a chat and have staff members from across the service involved with the committee. we are passionate about supporting LGBTQI+ young people within Allambi and helping staff, carers and family to gain knowledge and in turn develop additional skills to support our rainbow children and young people.
If you need advice, support, or have any questions please get in contact via the referral link on the intranet page or flick through an email to the Inclusivity & Diversity Committee IDC@allambicare.org.au
May 17th is IDAHOBIT Day
The International Day against Homophobia, Biphobia, and Transphobia.
IDAHOBIT is recognised around the world and provides us all with an opportunity to call out homophobia, biphobia and transphobia and stand in solidarity with our LGBTQI+ communities.
On this day we celebrate the steps we have taken towards equality and reflect upon the work that is still required.
Allambi's Sexuality and Gender Inclusivity and Diversity Committee continue to look at how we as an organisation can best support our rainbow young people and we encourage you to get in contact if you have any questions or need some advice or support.
Please utilise the link on our Intranet page to make referral and designate a time that suits you to have a chat. This is a safe space, and we recognise that everyone is learning.
If you are in the office, please feel free to pick up an IDAHOBIT day pin from the café, wear it proudly and show others that you respect their identity.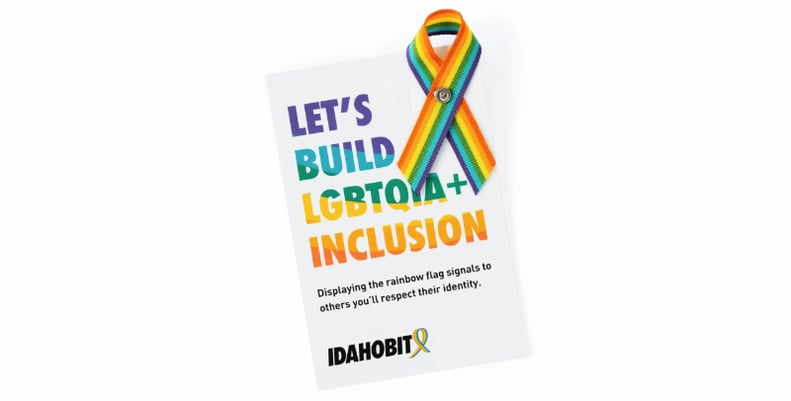 Allambi PRIDE Shirts
The Allambi PRIDE shirt - it's bright and it's bold and it's available for purchase through the uniform shop.
Best part is, you do not need to be a part of the LGBTQI+ community to wear one!
You don't have to be an expert on the LGBTQI+ community either.
If you are accepting, supportive, inclusive, and willing to listen and learn, this shirt is for you.
By donning the bright purple and rainbow stripes you are signalling to the young people you care for, your colleagues, friends, family, and community members that you are a safe person to talk to and invite in.
Grab your shirt today and be the brightest ally you can be.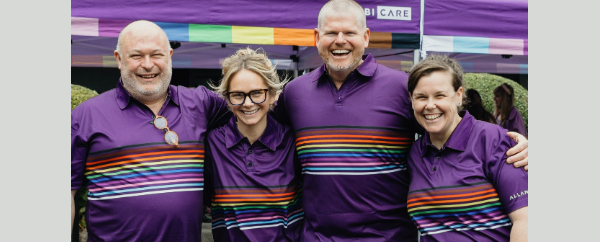 Resources
My Forever Family
My Forever Family has provided links to several resources to support Foster Carers who are caring for LGBTQI+ young people.
This is an amazing initiative and acknowledgement that Foster Carers may need some additional education and support within this space.
These resources can be found through the following link.
LGBTQI+ kids and carers (site.com)

REACHOUT Australia
This fantastic website has some great content that can be accessed by anyone supporting young people.
There are videos and resources on understanding sexuality, sexual orientation and gender and helping your teenager feel supported.
This resource can also be accessed and utilised by young people.
https://parents.au.reachout.com/skills-to-build/wellbeing/sexuality-and-teenagers

Book Review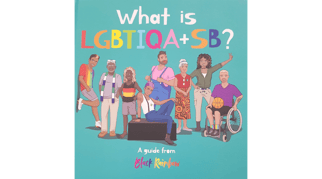 What an amazing asset we have just sitting on the bookshelf of one of our committee members!
Here I am, just an old Gen-X'er who cannot deny that each second that clocks ticks, I am getting out of touch. I recall giving my parents a lot of stick back in the day for just the same thing.
I would like to think of myself as progressive and accepting of others just as I was raised to be, but am I? You see, I am a heterosexual man who has very little to do with the Rainbow Community.
So, I walk into the committee members office, take a seat without being invited to, and ask for a book recommendation. I was made to feel so welcome and through their bookshelf they went, giving me a book that needs to sit right beside "Where did I come from?" in every school and local library.
Pronouns are very important to everyone, and it is on this basis that this book is brilliant. I have fallen behind the times and ignorance is NOT bliss, it definitely is not progressive, and it is not showing acceptance of those different to myself.
I cannot top the description that Black Rainbow gives their book "What is LGBTIQA+SB?": "This guide is for everyone who has seen all these letters, didn't know what they meant, and maybe didn't know how to ask."
There are 27 pages that help us as one loving community understand pronouns and why this is so important to the Rainbow Community. This book will help a primary school aged person all the way through to Boomers.
If you would like to borrow this resource or find another resource, do not hesitate to contact the committee as I did.
Love & Acceptance from a grumpy old Gen-X'er.